In Saga of Yella Girl Turned Blue, the author brings her gift with words to bear on significant passages of a modern life: teen, college, early career, single mother and dating woman, an intensely personal journey that teases out the universal truths that connect and touch each one of us.
Tiá is a Small Business Productivity Coach and Solutions Consultant based out of Jacksonville, Florida with a background in information systems, project management, entrepreneurship, and all things internet.  She earned the name, "Tiá the Great" for her unique gift of taking complex tasks and creating more efficient ways to get things done all while teaching along the way.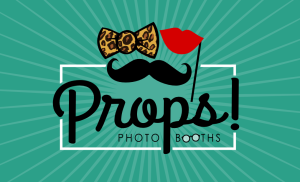 Props! Photo Booths is a photo booth rental company serving Greater Jacksonville and surrounding areas. We are locally owned and family operated. We make events POP with PROPS!
http://newlegacyservices.com/site/2015/04/props-photo-booths/